Another quick update, I managed to finish a unit of riot judges over the bank holiday weekend. They are more heavily armoured with extra padded vests & shields plus have two heavy weapon attachments.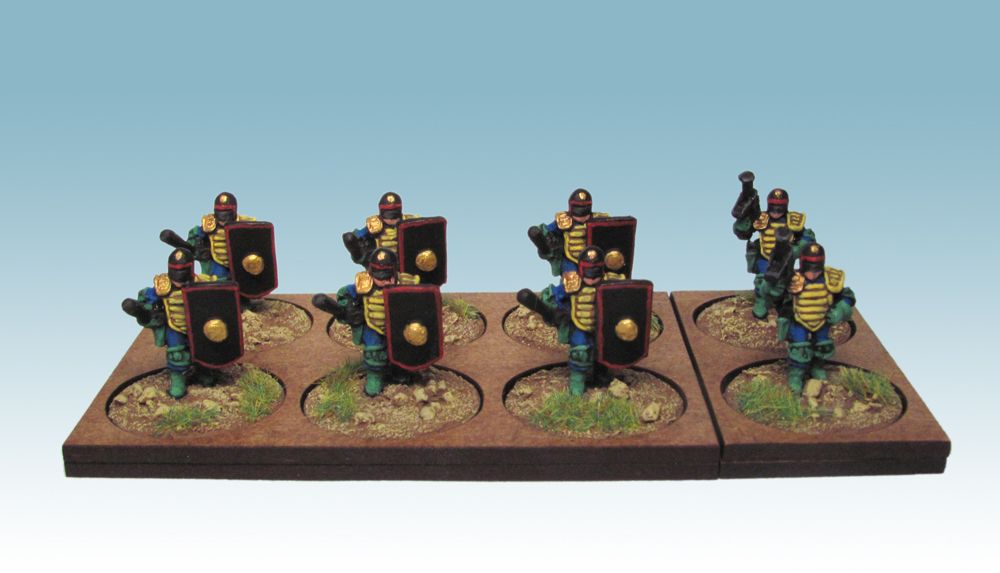 click picture to enlarge
Figures are once again, from 15mm.co.uk,
the movement trays from Warbases will be textured later on. You might notice that the additional 2 figure attachment bases have arrived.